SUMMER PROMO: 20% DISCOUNT on all awnings!
Give new light to your spaces
Awnings and Pergolas to enjoy outdoor environments all year round with a fine design and cutting-edge materials.
For more than forty years we have been offering modern and functional solutions, also thanks to the effective partnership with the best brands in the sector. With us the purchase is without surprises: we think of everything, from design to production up to assembly and testing !
Furthermore, we have reserved an exclusive promotion for all those who purchase awnings, pergolas and pergolas.
Request more information now and block the offer.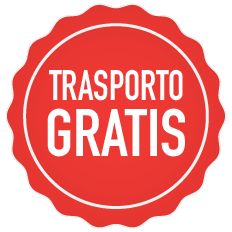 Do you want to renovate your outdoor spaces and make them elegant and functional environments?
At Pianeta Tende we create high-design awnings, pergolas and pergolas, automatic and high-performance in every single detail.
Many types for both private and hospitality and commercial structures: our technicians and designers will assist you from design to implementation with totally customizable solutions.
We guarantee professionalism, personalized design, convenience and assistance over time in each of our projects.
By purchasing one of our awnings you will also be able to benefit from a 50% tax deduction for energy savings.
Contact us for a free quote or a no-obligation inspection
I would like to congratulate all the staff for having carried out the work with the utmost professionalism and courtesy… thank you very much!
If you are looking for professionals to help you furnish your home in an elegant way, you are in the right place! We were impressed by the professionalism, attention and precision! Highly recommended shop!
Precise and punctual professionals. With a simple curtain I am able to give that extra touch you were looking for for your home/office! In short, a highly recommended place, in particular for its staff capable of showing you the best solution in terms of quality and price.
The true furniture artisans! High design and craftsmanship solutions have furnished our home in an exceptional way! We will definitely be back!
Via Ponterosciano 1/A, 06089 Torgiano (PG)